Teaching Kids Values
We teach kids the power of teamwork, sportspersonship, and conflict resolution, all through the fun self-refereed sport of Ultimate Frisbee.
Award-Winning
Elevate Ultimate is an award-winning company and the leader in Ultimate Frisbee programs for kids aged 6 – 19.
Positivity
Elevate coaches are always positive and high – energy. We teach the #FUNdamentals of Ultimate to our Elementary athletes, and refine our High School athletes' skills and strategy.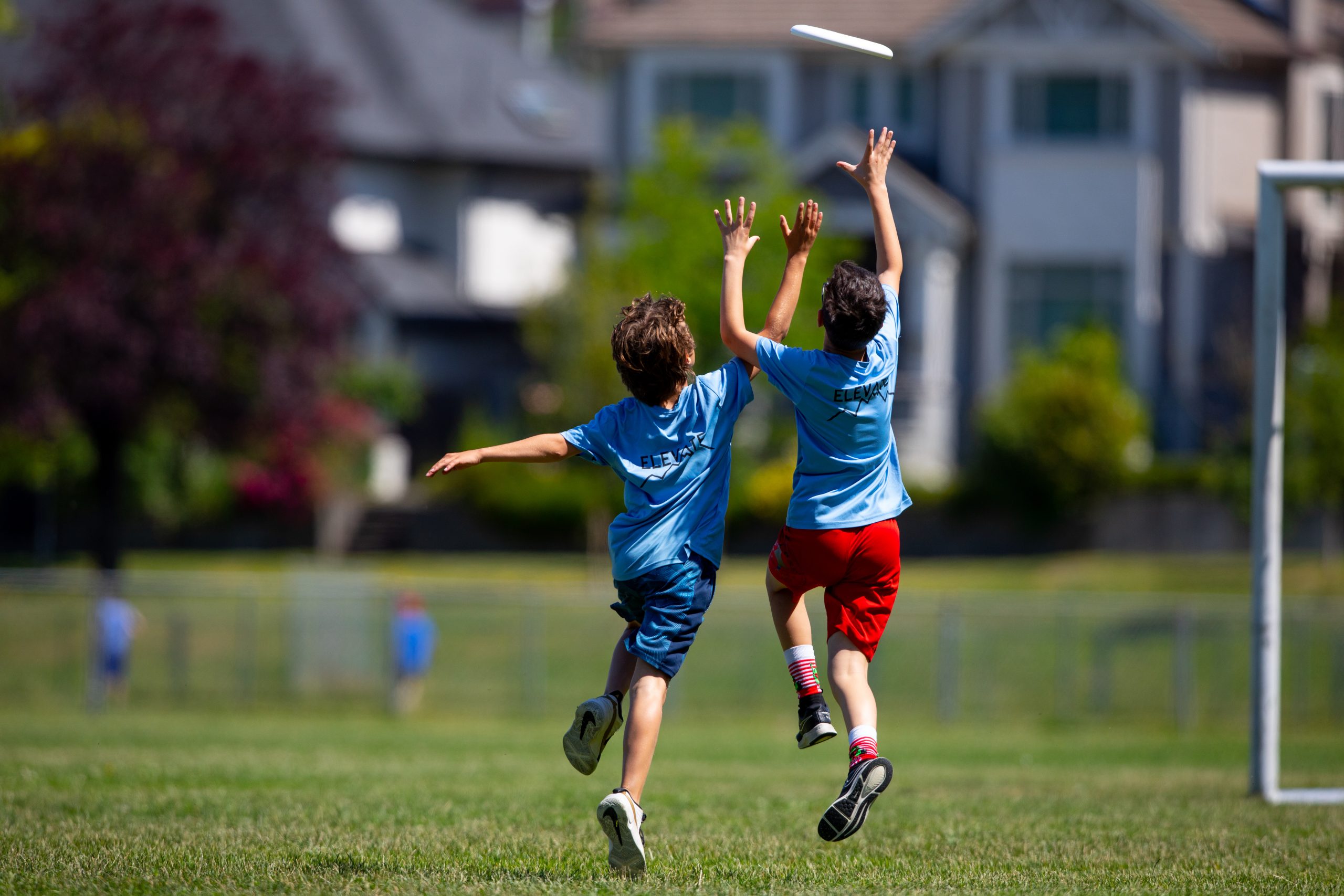 WHAT IS ULTIMATE FRISBEE?
– Typically played 7v7 on a field as long as a soccer field and half the width
– Self-refereed even at the World Championships! Players must be honest and call their own fouls
– Players cannot run with the disc. They have to rely on teamwork to make passes and catch it in the opponent's endzone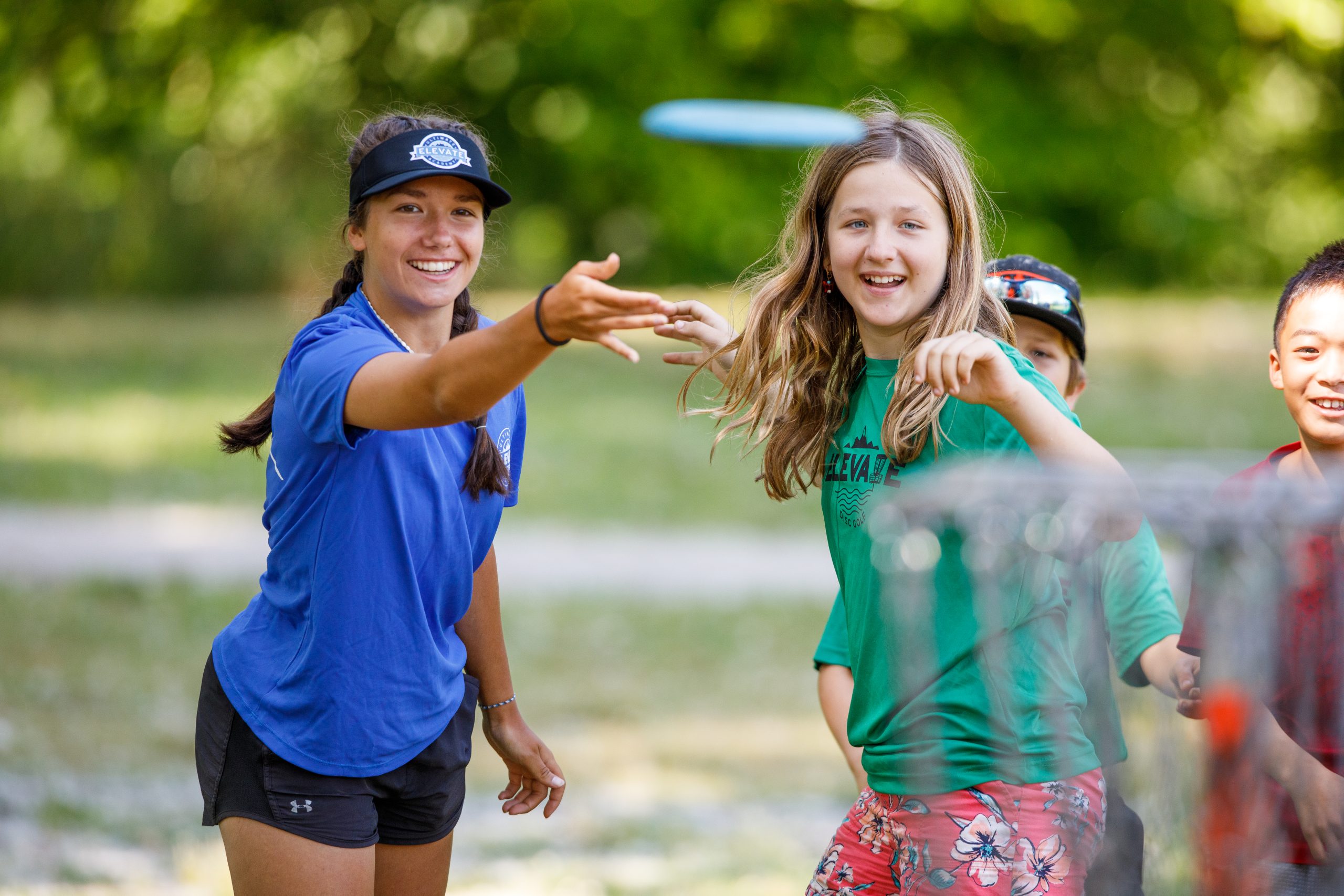 WHAT IS DISC GOLF?
– Similar rules to golf but instead of a ball and clubs, players throw a disc into a basket in as few throws as possible
– 99% of disc golf courses around the world are free to play
– Great lifelong sport that can be played by the whole family
Trusted by over 10,000 families every year!
⭐⭐⭐⭐⭐
The Frisbee Golf Camp was one of my son's favourite camps he's ever participated in. Thank you for an amazing week of friendship and fun and for helping him gain new skills!
Amazing camps, great staff, excellent parent communication…..just a perfect all over experience for our family! We enrolled in both group camps and some private lessons, and were thrilled with both. We will definitely be back!
Our summer plans changed direction due to Covid, and fortunately led to the experience of having all three of our boys actively engaged and challenged in this positive program. The coaches were excellent- friendly, fun and skilled players and leaders who really connected with the kids. Making new friends and learning new skills while keeping safe and being active- priceless! Elevate exceeded our expectations, highly recommended.
My son started Ultimate with an after school program and has been obsessed ever since.  He has done multiple camps with Elevate and has really  enjoyed it.  The coaches are very professional and fun.  I would highly recommend!!
My son started taking ultimate with Elevate through school last year. Since then, this has been one of the programs that he always requests to do again and again. All the coaches are very friendly and engaging. They seem to always have a great time rain or shine. I would recommend this to everyone!