Our Mission
To pass on skills and values to kids that will transcend the field, such as sportspersonship and open-mindedness, through the Sport and Spirit of Ultimate Frisbee. Elevate Ultimate is all about making better human beings one frisbee at a time.
Award-Winning
Elevate Ultimate is an award-winning company and the leader in Ultimate Frisbee programs for kids aged 6 – 19.
Positivity
Elevate coaches are always positive and high – energy. We teach the #FUNdamentals of Ultimate to our Elementary athletes, and refine our High School athletes' skills and strategy.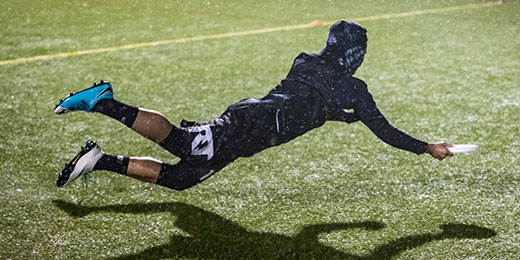 WHAT IS ULTIMATE FRISBEE?
Ultimate Frisbee is a team sport that mixes elements of football, basketball, and rugby, substituting the ball with a flying disc (Frisbee) and the referee with the spirit of the game. It is now played in over 100 countries and has a good chance of being an Olympic sport in 2028.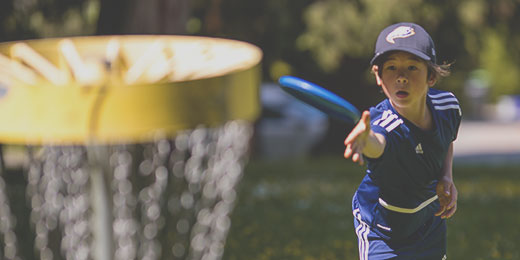 WHAT IS DISC GOLF?
Disc golf is played much like traditional golf. Instead of a ball and clubs, however, players use a disc, and the object is completing each hole in the fewest number of strokes (or, in the case of disc golf, the fewest number of throws).

TEAMWORK
In Ultimate, one athlete literally cannot do it alone. You cannot dribble up the court and dunk it, or skate end-to-end and score a sweet goal. You are not allowed to run with the disc so athletes must pass to, and rely on their teammates to achieve success.

SPORTSPERSONSHIP
Ultimate is self-refereed even at World Championships. You may be asking yourself right now, "Won't the kids just cheat?" It turns out that when every athlete on the field becomes the referee, they learn the true value of sportspersonship.

OPEN-MINDED
Ultimate is progressive and strives to create an inter-sectional, inclusive, and safe space for all its athletes. Ultimate is played co-ed all the way through Grade school and the highest level of Ultimate (World Games) is played co-ed.
Testimonial
The Frisbee Golf Camp was one of my son's favourite camps he's ever participated in. Thank you for an amazing week of friendship and fun and for helping him gain new skills!
Amazing camps, great staff, excellent parent communication…..just a perfect all over experience for our family! We enrolled in both group camps and some private lessons, and were thrilled with both. We will definitely be back!
Our summer plans changed direction due to Covid, and fortunately led to the experience of having all three of our boys actively engaged and challenged in this positive program. The coaches were excellent- friendly, fun and skilled players and leaders who really connected with the kids. Making new friends and learning new skills while keeping safe and being active- priceless! Elevate exceeded our expectations, highly recommended.
My son started Ultimate with an after school program and has been obsessed ever since.  He has done multiple camps with Elevate and has really  enjoyed it.  The coaches are very professional and fun.  I would highly recommend!!
My son started taking ultimate with Elevate through school last year. Since then, this has been one of the programs that he always requests to do again and again. All the coaches are very friendly and engaging. They seem to always have a great time rain or shine. I would recommend this to everyone!
Something is wrong.

Instagram token error.